Meet our team
We understand what a difficult time it can be when you lose a loved one. The caring team here at Wealden Crematorium is dedicated to helping you every step of the way – be it arranging a funeral, attending one or choosing a memorial to celebrate someone special.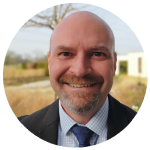 Shaun - Manager

Shaun has worked for Wealden District Council for 25 years and is excited to take up his new role at the crematorium. He's a keen cyclist and you'll see him buzzing between Eastbourne and Hastings most weekends - if only for the cake and coffee at the end!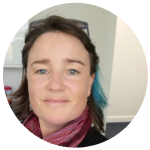 Lisa - Deputy Manager

Lisa joined the team in May 2019 after spending 10 months working in Cambodia. She qualified as a crematorium technician in November 2020 and become deputy manager in 2021. Lisa's favourite thing about the Crematorium is the wide open natural space that it offers and she loves being able to cycle to work.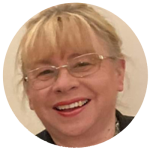 Angela - Administration Officer

Angela joined the team in the summer of 2022, having previously worked elsewhere in Wealden District Council. She loves working as part of the dream admin team and in her spare time is somewhat of a line dancing expert. She dances, teaches and is mum to Winston, her beautiful St Bernard.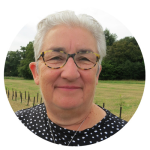 Carol - Administration Officer

Carol joined the team in May 2019 after spending 3 years working for Age Concern in Eastbourne. She works as part of the admin team assisting with bookings, availability and services. Carol is a very keen golfer and can usually be found over at Horam Park Golf Club on her days off.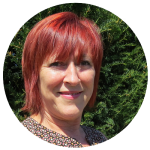 Julie - Administration Officer

Julie joined in May 2019 after working at Eastbourne Crematorium for almost 8 years. Julie is part of the dream admin team and assists with the arrangements for the funeral services. She is known to ride to work on her Harley Davidson motorbike but only when the weather is fine!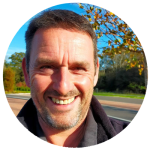 Jamie - Estate Officer

Jamie sees to all general repairs and maintenance to the building and grounds and is also a qualified crematorium technician. Jamie says the most enjoyable part of his job is keeping the grounds as beautiful and welcoming as possible. You might spot him on the cricket field at Heathfield Park Cricket Club.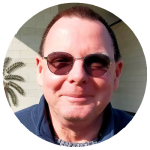 Adrian - Crematorium Officer

Adrian qualified as a crematorium technician in 2014, and joined Wealden in January 2023 having previously worked at Eastbourne Crem for 11 years. Outside work you will find Adrian at the Amex stadium supporting Brighton and Hove Albion or walking his dog Buster along the beach.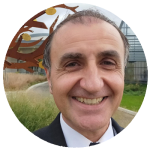 Nigel - Crematorium Officer

Nigel qualified as a crematorium technician in 2017 and takes great pride in his work, striving to ensure each and every service and cremation is carried out with the utmost dignity, respect and professionalism. Outside work Nigel can often be found flying and crashing his remote controlled plane.